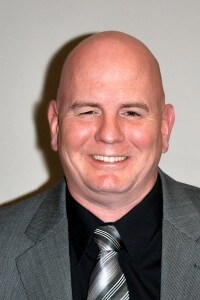 Tim Little, PE LEED AP
Principal Mechanical Engineer
Mr. Little has developed a variety of experiences stemming from his affiliation with the Space Shuttle Program. His efforts in payload development, placement, and securing mechanisms provide him with a unique and abstract approach to complex issues. Developing these systems also required working in very large and complex team environments often in a very compressed schedule mode. Drawing upon this experience, he has a unique ability place a common sense approach to today's complex codes and standards.
Mr. Little also has substantial facilities experience, achieved from employment within the Plant Engineering branch serving the Facilities Office at a NASA Center. There he supported both maintenance and construction activities with design and trouble shooting of physical and central plant systems, compliance with DoD, DoE, and other government requirements. Additionally, Mr. Little was involved in developing emergency shut-down procedures for Critical and Testing facilities, including commercial utilities as well as cryogenics.
Mr. Little design expertise in mechanical and plumbing systems, includes medical gases and hydronics. His design approaches consider design for economics to support the customer's budgetary and time constraints, maintaining compliance with applicable Code requirements. Mr. Little's diversified experiences in a variety of mechanical venues brings let another level of competency to the arena of mechanical design, project management, and value engineering.
Mr. Little serves as Chief Mechanical Engineer for Plumbing and Process Piping Systems at Oliver Little Gipson Engineering, Inc.
---
Education:
Tennessee Technological University, Bachelor of Engineering, Mechanical Engineering, 1988
Registrations held in multiple states.
Affiliations:
American Society of Heating, Refrigeration, Air-Conditioning Engineers (ASHRAE)
LEED Accreditation